FIGHT CHOREOGRAPHY
LEARN COMBAT ONLINE
TEAM BUILDING
MEET OUR TEAM
FIGHT CHOREOGRAPHY & COORDINATION
We provide exceptional fight choreography and coordination for your project, whether it's on stage or screen.

As choreographers, our focus is always on telling the story of your production through the fight, with careful mind paid to character motivation and style.

Our extensive experience and training means we're equipped to create vivid, exciting fights every time.
LEARN STAGE COMBAT ONLINE
Stage Combat is a great skill to have as an actor, opening up new avenues for work in a really exciting industry.

We provide the opportunity to learn these great skills from the comfort of your own home, where you can learn unarmed combat, broadsword, quarterstaff, and rapier & dagger - all the weapon skills you need to be an exceptional combat performer.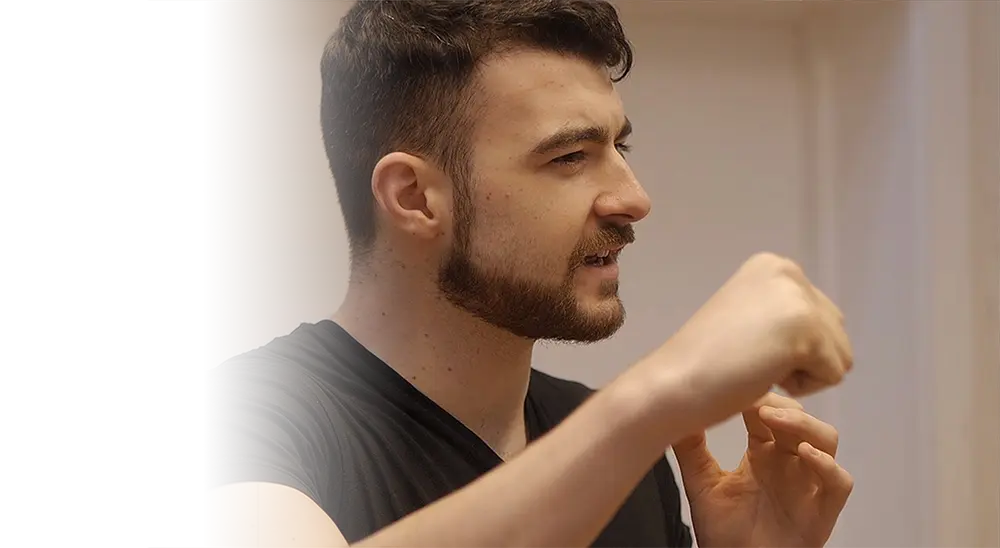 TEAM BUILDING EXPERIENCES
Fighting doesn't always have to be so serious, and it's often good to blow off some steam.

If you want to learn a cool new skill, impress your colleagues and just have some great fun with swords, our team building experiences are perfect for you. Prices start at £35 a head, with discounts available for larger groups.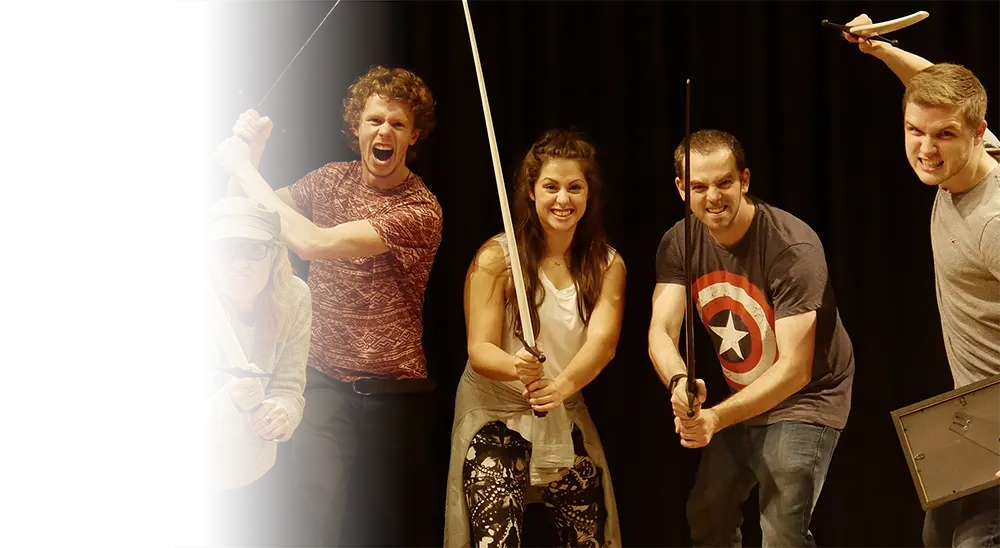 Michael J Warne
Josh Cavendish
Heather Smith
Victoria Clow